PM FORUM IS THE WORLD'S LARGEST AND FASTEST GROWING COMMUNITY FOR PROFESSIONAL SERVICES MARKETERS, WITH MORE THAN 3,000 MEMBERS
IN OVER 40 COUNTRIES
The Skills Development Platform will transform how you develop your skills, track your performance, and drive your development plans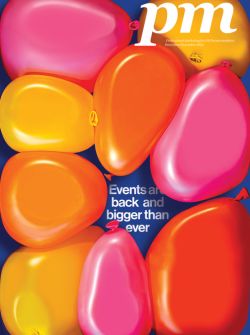 PM (Professional Marketing) Magazine sits at the heart of the Forum's membership offering as an inclusive benefit. First published in 1993, it is a highly regarded printed resource for everyone involved in
marketing the sector.
Years since being established
Diversity, equity, and inclusion policies all too often overlook disability. Marketing and business development teams are poorer for it, writes law firm marketer and disability advocate Heather Lacey. The global pandemic has irreversibly changed the way we work, with...
HELPING MEMBERS ACHIEVE THEIR GOALS THROUGH SHARING EXPERIENCES AND LEARNING FROM OTHERS
Mentoring is a learning & development partnership between a Mentor with vast experience and expertise, and a Mentee who wants to learn.
"I think that PM Forum has adapted brilliantly throughout the pandemic and it's a particularly nice touch that they've arranged for members to receive their magazines at home. Personally, I've attended more training sessions than I ever did before and I'm really looking forward to the evening networking events."
"Having recently returned to work I have found PM magazine useful in keeping abreast of changes and updates in the marketing and BD world. Whilst not all articles are relevant to me and my role specifically, I do find the mix allows me to keep a generalistic eye on developments."
"PM magazine has an interesting mix of topics and most articles are a good length. I like the case studies which explore how a particular organisation has effected a change."