Specialist content
Stay up-to-date with all the information and gain knowledge through the specialist content provided by PM Forum exclusively to its members. The content includes magazine articles, case studies, market research, webinar recordings, and much more. 
Can your firm afford not to invest in a content-rich systemic Skills Development Platform that builds on best practice at leading firms so confers significant sustainable competitive advantage?
Webinar recordings and videos
Research, Surveys, and Poll Findings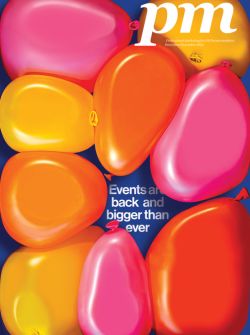 Each month since its launch in 1993 readers have received the latest news, views and informed commentary on the issues and activities that really count – presented in an authoritative, yet accessible style.
"PM Magazine is the authoritative resource for those working in professional services marketing. It is at the heart of our community, providing insights, best practice and essential learning for everyone at any stage in their career."
-Matt Baldwin
 Editor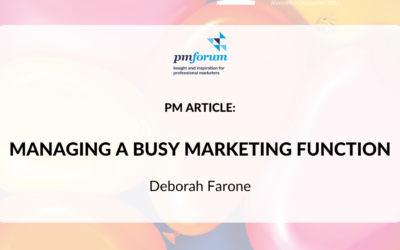 Managing a busy marketing team or function is stressful and sometimes overwhelming, says Deborah Farone. Having a few simple tools at your fingertips can help Managing the marketing function in a professional service firm is tough. It's particularly rough when you are...
Strategy and leadership: Ensuring your firm's culture and systems support marketing
PM FORUM SURVEYS ALLOW MEMBERS TO SHARE VIEWS ANONYMOUSLY ON TOPICS THAT ARE USEFUL TO KNOW BUT HARD TO FIND OUT.
Some are updated regularly, such as our annual salary survey, while others are one-offs. Ideas for topics are always welcome.
Latest Survey
Marketing Salaries 2022
The annual PM Forum marketing salary benchmark shows directors eliminating the gender pay gap as their salaries surge.
Marketing directors and managers have seen their salaries increase by 16% and 9% respectively, in the process of converting a 27% director gender pay gap into a 3% director gender pay premium. Other statistics from the Forum's annual salary benchmark are not materially different to prior years.
Digital & Social Technologies Study
Corporate social responsibility