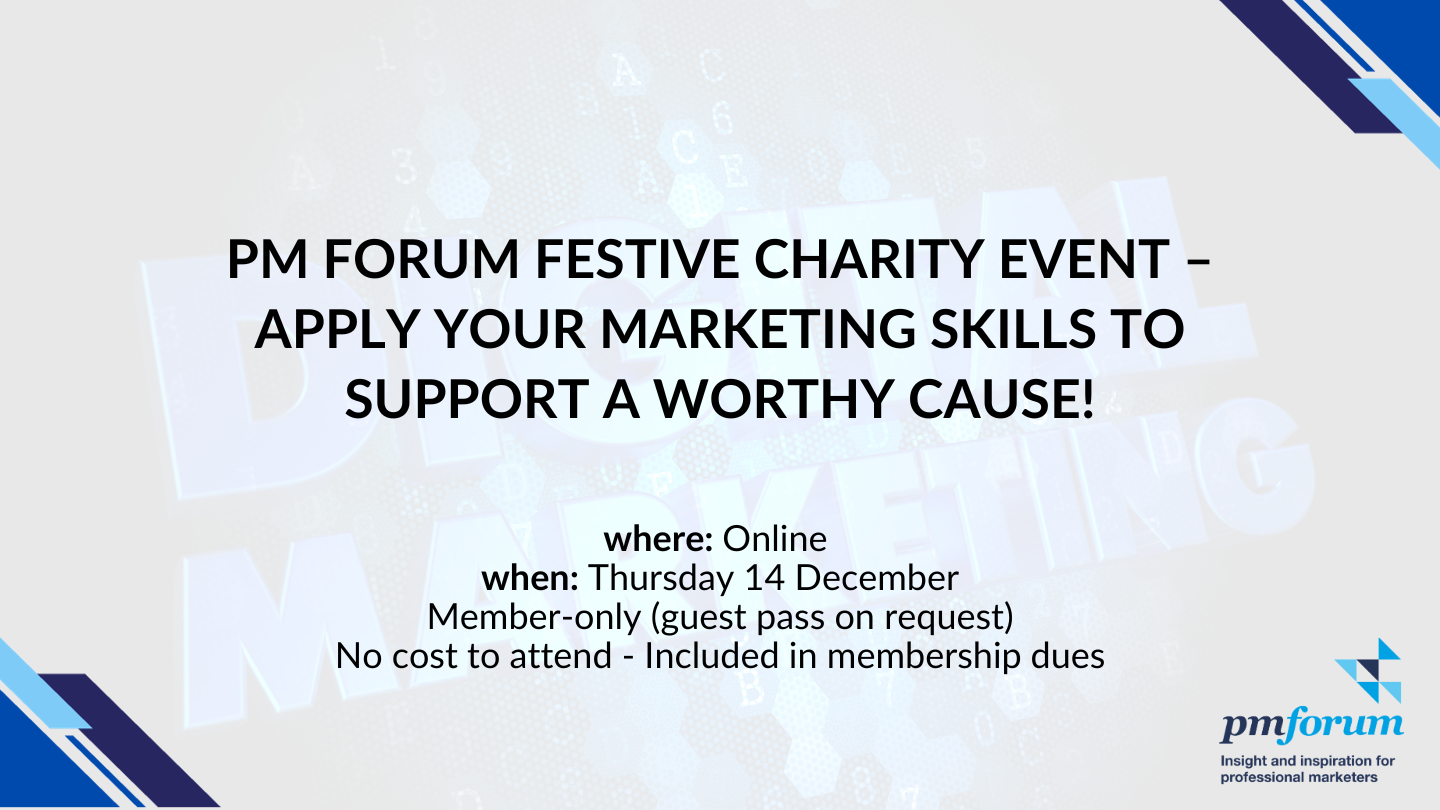 PM Forum Festive Charity Event – apply your marketing skills to support a worthy cause!
For our final event of the year, we are once again calling on members to share their expertise and know-how to help this year's charity Havens Hospice with its key marketing and business challenges.
Previously, PM Forum members have come together to support charities that do really important work in our communities, including Dementia UK, Go Beyond and The Childhood Trust. Our ideas have made a real impact on their strategies, activities and success.
During the session, Havens Hospice will share some key strategic challenges they want to grapple with. Attendees will be split into teams to brainstorm one objective each, along with a representative from Havens Hospice. The key areas for development are:
Fundraising:  Havens would like ideas to help the hospice maximise fundraising opportunities at key mass participation events such as the Southend half marathon. They would also like to raise awareness of their more sensitive initiatives such as gift/will legacies.
Campaigns: Havens is trying to create a unique awareness campaign that accommodates independent participation but can also create viral moments (like the Macmillan Coffee Morning, Sober October or Movember)
Brand & Analytics:  Havens is trying to gain more insight into its brand performance, customer engagement and behaviour, and would like ideas on the best metrics to measure brand impact, value and perception without a large financial investment
If you only attend one PM Forum event this year, make sure it is this one! We look forward to you joining us to share your expertise for a great cause.
RSVP Now