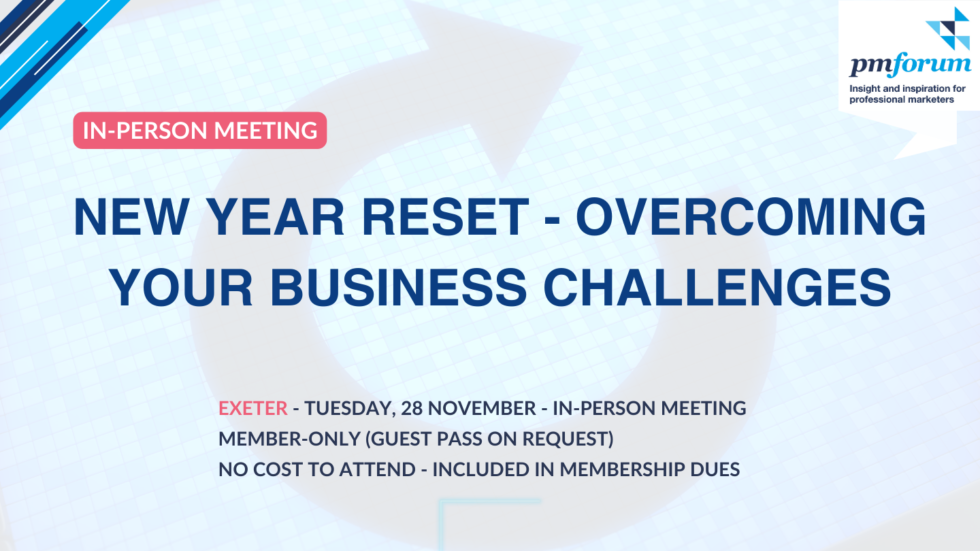 New Year reset – Overcoming your business challenges
How are marketing professionals adapting to increasing business pressures against the backdrop of an uncertain economic outlook?
Many of us are under growing pressures to deliver more, with less resource, amid changing business requirements and strategy.
Please join your peers for a collaborative session, aimed at helping you identify and resolve some of your most challenging issues.
Do you have something you've been grappling with which would benefit from an external perspective, for example:
Securing stakeholder support for a new campaign
Building relationships within the business
Aligning marketing strategy with business objectives
Dealing with difficult colleagues
Meeting format
Organised in groups of three
Each group member shares their challenge in turn
Explore the issue through answering questions from the other group members
Work as a group to develop a strategy to resolve the issue
Make the most of the wealth of experience and insight from across PM Forum's network, share your challenge in a safe space, and gain fresh insights!
Book Now!